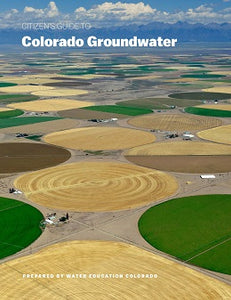 Citizen's Guide to Colorado Groundwater, Bundle of 10
Regular price $80.00 Sale
Each bundle contains 10 copies of the Citizen's Guide to Colorado Water Groundwater.
This guide discusses how groundwater is formed, regulated and used in Colorado. It explores the factors threatening groundwater supplies in some areas and illuminates how the role of groundwater could be expanded in Colorado's water future.
Want to purchase fewer than 10 copies? Buy individual copies here.
We would like to extend our appreciation to the following sponsors for making the publication of this Citizen's Guide possible:
Colorado Groundwater Association

CDM Smith
McGrane Water Engineering